Chop Kong Chong have been in the school uniform business since 1980s. Situated in the North of Singapore, we have been serving schools as their authorised School uniform supplier. This website; euniforms.com.sg is the latest initiative from our company to allow for parents , guardians of the schools to purchased the school uniform for the students of the school online.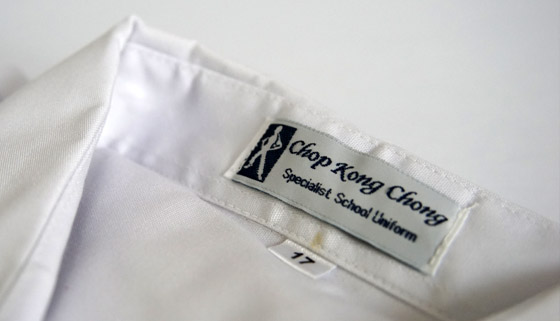 Our company has vast amount of experience in manufacturing and retailing of school uniform, supplying uniforms to schools in Singapore for more than 20 years. We have perfected the balance between quality and cost. Our products are made of excellent materials and good workmanship yet affordable to our customers. All our products go through stringent quality control.
We are also conveniently located at Sembawang Shopping Centre. The retail store is open 7 days a week, to make it easy for you to purchase what you need.
OUR PARTNERS
Primary Schools
Admiralty Primary School
Ahmad Ibrahim Primary School
Canberra Primary School
Chongfu Primary School
Evergreen Primary School
Fernvale Primary School
Gongshang Primary School
Jiemin Primary School
North Vista Primary School
Northland Primary School
Northoaks Primary School
Sembawang Primary School
Yishun Primary School
Secondary Schools
Ahmad Ibrahim Secondary School
Naval Base Secondary School
Northland Secondary School
Teck Whye Secondary School
Woodlands Ring Secondary School
Yishun Secondary School
Yishun Town Secondary School
Private Institutions
Heritage Academy
Victory Life Christian School