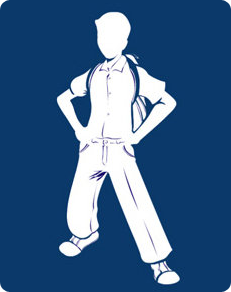 2023 Closure for Chinese New Year
Please be mindful that we will be closing the stores for the Chinese New Year Holidays. The store, warehouse will be closed for the Chinese New Year from 19th Jan 2023 to 25th Jan 2023. We will resume operations on the 26th Jan 2023. Here is wishing all a wonderful Year of the Rabbit in 2023.
There are mainly 3 ways for one to purchase school uniforms : walk in purchase at our retail store; online purchase at our website and at the school campus sales counter. All 3 places are managed by different teams and customers are asked to not expect a staff at one location to know the stock status of the other locations as stock inventory is kept independently.
Thank you for your support and may you have a wonderful holiday!
Secondary Schools Uniforms Availability
Different schools have different instructions for their students. Secondary Two and Above Students (in the year 2023), you can check the on how to get your school uniforms in the coming year. For Secondary One Students, Please select the school your child has been posted to for the necessary information on the purchase of new uniforms.
Orientation details and instructions for the Secondary Schools are available. Please click on the school below for more information
Schools Uniforms Availability at Campus Sales Counter
School uniform is available during Nov-Dec School holidays at the following dates: Please click on the school that you are interested in
Ahmad Ibrahim Primary School Campus Sales Counter Sales date
Ahmad Ibrahim Secondary School Campus Sales Counter Sales date
Admiralty Primary School Campus Sales Counter Sales date
Canberra Primary School Campus Sales Counter Sales date
Chongfu Schooll Campus Sales Counter Sales date
Evergreen Primary School Campus Sales Counter Sales date
Fernvale Primary School Campus Sales Counter Sales date
Fu Chun Primary School Campus Sales Counter Sales date
Gongshang Primary School Campus Sales Counter Sales date
Greenwood Primary School Campus Sales Counter Sales date
Jiemin Primary School Campus Sales Counter Sales date
Naval Base Secondary School Campus Sales Counter Sales date
Northland Primary School Campus Sales Counter Sales date
Northland Secondary School Campus Sales Counter Sales date
Northoaks Primary School Campus Sales Counter Sales date
North Vista Primary School Campus Sales Counter Sales date
Sembawang Primary School Campus Sales Counter Sales date
Woodlands Ring Secondary School Campus Sales Counter Sales date
Yishun Primary School Campus Sales Counter Sales date
Yishun Secondary School Campus Sales Counter Sales date
Yishun Town Secondary School Campus Sales Counter Sales date